Christopher J. Spissinger
12/07/1950 - 03/14/2023
Obituary For Christopher J. Spissinger
Spissinger, Christopher J., 72, of Absecon, passed away on March 14, 2023 due to complications from Diabetes. Chris was born December 7, 1950 at the Atlantic City Hospital and grew up in Margate and Absecon. He attended Blessed Sacrament School, Holy Spirit High School and Atlantic Community College. He also served in the Air National Guard. The beach and surfing were his favorite past-times, while living in Margate. Chris worked as an autobody collision repairman for over 40 years in various autobody shops in Atlantic County. Chris loved Harley Davidsons, antique cars and was a big fan of the Philadelphia Eagles, Phillies and NASCAR.
Chris was predeceased by his parents, Christopher J. Spissinger, Jr. and Katherine Gilliand Spissinger; and his sister, Elizabeth 'Betsy' Spissinger Weiss. He was also predeceased by his furry best buddy, Leo. Chris is survived by his wife of over 40 years, Mary (Miller) Spissinger; his brother, Paul Spissinger (Joanne) of Galloway; his brother-in-law, Stan Miller of Pleasantville; his nephew, Michael Weiss (Lisa) and their children, Tyler and Mason, of Sewell; very special cousins, John Spissinger, Jr and his wife Susan, of Plattsburgh, NY, Susan Spissinger of Deerfield Beach, FL, as well as other cousins. Chris is also survived by his very best and loved friend of many many years, Paul Jeffries and his wife, Barbara, of Mays Landing.
Visitation will be 10AM to 11:30AM on Tuesday, March 21, 2023 at Parsels Funeral Home, 324 New Jersey Ave., Absecon. A service will follow at 11:30AM. Burial will be private. In lieu of flowers, donations may be made to the American Diabetes Association, P.O. Box 7023, Merrifield, VA 22116-7023 or a charity of your choice, in his memory. For online condolences, please visit www.parselsfh.com.
Services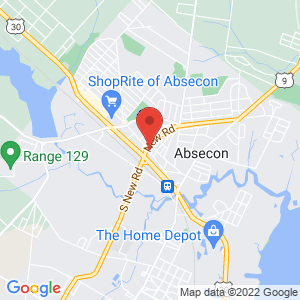 by Obituary Assistant
Photos & Video
Add New Photos & Video
Memorialize Your Family
With Our Online Obituary
Parsels Funeral Home offers an online obituary to memorialize and honor your loved ones. Our obituary services not only tell the public of your loved ones' passing, but they also help us remember all we enjoyed while they were alive. Located in Absecon, NJ, and serving citizens in Atlantic County, let us pay tribute to your loved ones' memory with a piece in our online obituary.
Learn More About Our Celebration of Life Services
Parsels Funeral Home is here for you in your time of need.
Explore Our Grief & Guidance Offerings
Sign Up for Our Support Newsletter
Learn About Our Veteran Memorial Services
Share your sympathy for loved ones by ordering flowers with us. Parsels Funeral Home works alongside top florists in Atlantic County to ensure that the deceased receive beautiful flowers. Please click on the appropriate deceased from the obituary listings above to order flowers for your loved one.
Explore Cremation Services
We Offer the Book of Memories™
Parsels Funeral Home offers what we consider to be the finest example of online memorials, the Book of Memories™. Created by an award-winning team of web developers and designers while being led by a funeral professional with over 25 years of experience, this online memorial is intended to provide your family with a permanent place to pay tribute to your loved one.
Far more than a traditional obituary—which is usually published only once and has no interactivity at all—the Book of Memories™ Memorial Website is a fully interactive archive of treasured photographs and stories remembered from their time spent with friends, family, neighbors, and co-workers.
You'll be able to invite others to visit the online memorial, where they can upload images, share stories, write heart-felt messages of condolence, send a floral tribute to the funeral, or make a charitable donation in memory of your loved one. And the built-in social media integration means they can then "spread the word" about their addition to your loved one's Book of Memories™ using Facebook and Twitter.
We offer the families we serve a Book of Memories™ memorial website with the intention that it gives you a measure of solace and comfort during the coming months. To arrange for a Book of Memories® memorial website for your loved one, contact us today.