Henry Leon Connahey, Sr.
05/27/1940 - 09/09/2023
Obituary For Henry Leon Connahey, Sr.
Connahey, Sr., Henry Leon, peacefully passed away on September 9, 2023, at 83 years old. In a life well-lived and filled with love, he brought joy, warmth, and inspiration to all who had the privilege of knowing him, leaving behind the legacy of a remarkable man, a loving father and a cherished friend. Born in Philadelphia, he spent his formative years in the inlet in Atlantic City and attended Holy Spirit in the city from Kindergarten to Twelfth Grade. He went on to proudly serve his country with honor during a brief but impactful military career. Henry was the embodiment of unconditional love and selflessness. He dedicated his life to nurturing his family, always putting their needs before his own. His unwavering support, sage advice, and comforting presence were constants in the lives of his children. He instilled in them values of compassion, integrity, respect, acceptance, kindness, and perseverance that will forever be a part of his legacy. Henry was a devoted member of the community and a proud member of the Knights of Columbus, 6342. He possessed an extraordinary sense of humor that left an indelible mark on those fortunate enough to share in his laughter. His wit and comedic timing was so remarkable that he was immortalized in the pages of a book authored by Wilt Chamberlain. He really was a larger-than-life person that touched so many lives.
Henry Leon Connahey Sr. was a respected bartender who started his career at the Piccadilly, opened Resorts and ended his career at the Taj Mahal. He approached every task with diligence and a commitment to excellence. His colleagues remember him not only for his competence but also for his warm-hearted nature and willingness to help others.
Henry is survived by his wife, Mary Josephine Connahey; his children, Ellen Manzullo, Katie Rhodes, Theresa Martin, Elizabeth Sonk (Aaron), Henry Connahey Jr.,(Lisa), and Samuel Connahey (Melissa); along with countless grandchildren and great-Grandchildren.
Visitation will be 10AM to 11AM on Thursday, September 14, 2023 at St. Elizabeth Ann Seton Church, 591 New Jersey Ave., Absecon. A Mass of Christian Burial will follow at 11AM. Graveside service with military honors will take place at Atlantic County Veterans Cemetery, Mays Landing. For online condolences, please visit www.parselsfh.com.
Services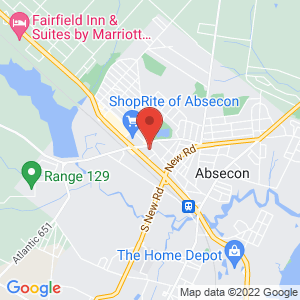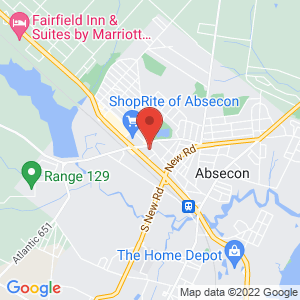 Atlantic County Veterans Cemetery
109 Boulevard Route 50
Mays Landing, NJ
08330
Get Directions »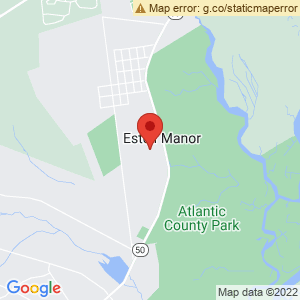 by Obituary Assistant
Photos & Video
Add New Photos & Video
Condolences

Memorialize Your Family
With Our Online Obituary
Parsels Funeral Home offers an online obituary to memorialize and honor your loved ones. Our obituary services not only tell the public of your loved ones' passing, but they also help us remember all we enjoyed while they were alive. Located in Absecon, NJ, and serving citizens in Atlantic County, let us pay tribute to your loved ones' memory with a piece in our online obituary.
Learn More About Our Celebration of Life Services
Parsels Funeral Home is here for you in your time of need.
Explore Our Grief & Guidance Offerings
Sign Up for Our Support Newsletter
Learn About Our Veteran Memorial Services
Share your sympathy for loved ones by ordering flowers with us. Parsels Funeral Home works alongside top florists in Atlantic County to ensure that the deceased receive beautiful flowers. Please click on the appropriate deceased from the obituary listings above to order flowers for your loved one.
Explore Cremation Services
We Offer the Book of Memories™
Parsels Funeral Home offers what we consider to be the finest example of online memorials, the Book of Memories™. Created by an award-winning team of web developers and designers while being led by a funeral professional with over 25 years of experience, this online memorial is intended to provide your family with a permanent place to pay tribute to your loved one.
Far more than a traditional obituary—which is usually published only once and has no interactivity at all—the Book of Memories™ Memorial Website is a fully interactive archive of treasured photographs and stories remembered from their time spent with friends, family, neighbors, and co-workers.
You'll be able to invite others to visit the online memorial, where they can upload images, share stories, write heart-felt messages of condolence, send a floral tribute to the funeral, or make a charitable donation in memory of your loved one. And the built-in social media integration means they can then "spread the word" about their addition to your loved one's Book of Memories™ using Facebook and Twitter.
We offer the families we serve a Book of Memories™ memorial website with the intention that it gives you a measure of solace and comfort during the coming months. To arrange for a Book of Memories® memorial website for your loved one, contact us today.