JoAnn T. Elco
08/21/1943 - 08/09/2022
Obituary For JoAnn T. Elco
Elco, JoAnn T. (Jerome), age 79, of Absecon and Galloway Township, NJ, Surrounded by loving family, JoAnn peacefully passed away on Tuesday, August 9, 2022. JoAnn, devoted wife and mother, was born to Anna (Barone) and Joseph Jerome in Atlantic City on August 21, 1943. She fondly remembered the fun-filled and caring ways of her many doting aunts and uncles who resided within the famous confines of "Duck Town." Oftentimes, JoAnn reflected on the exciting times she spent as a dancer with the Tony Grant "Stars of Tomorrow" dance troop and as an over-achieving Texas Avenue School student. After moving to Absecon in 1954, JoAnn attended local public schools, and graduated from Pleasantville High School, Class of '61. Her example-setting academic drive led her to eagerly enroll, and soon after, graduate from the Atlantic City Hospital School of Medical Technology. There, she began her medical career with Dr. Joseph Linsk at Professional Laboratories, and spent 21 years as office manager for Drs. Marvin Roth and Barry Titton OB-GYN, where she made life-long friends who remember her leadership and thoughtful, quiet demeanor. JoAnn then sought a vocation change. This move proved most wise as she became a five-year owner and operator of Alley Art Gallery and Frame Shop in Gordon's Alley in Atlantic City. With her continued affection for the medical profession as a driving force, JoAnn attained a managerial position at Mainland Orthopedic with Dr. Jonathan Fox. Several years later, JoAnn completed her active and mature 40-year medical career by serving 10 rewarding years with Atlantic Pulmonary & Critical Care under the direction of Drs. Nadia Sadik, Nancy Higgins and Sallusto Del Re. Along with playing a dutiful maternal role at home, JoAnn devoted countless, unselfish years to the following organizations: Atlantic County National Association for the Mentally Ill (NAMI) Board, AtlantiCare's Behavioral Health Board and Ambassadors Club, the City of Absecon's Community Affairs Committee, Absecon Historical Society, the Absecon branch of the Red Hat Society, St. Elizabeth Ann Seton Church Member, Our Lady of Perpetual Help Church Member, Absecon Cub Scout Den Mother, Absecon Democratic Club Officer, Absecon's Business and Commercial Development Corporation Officer, and Absecon's 9-11 Memorial Founders Trustee. Because of her unselfish dedication, and on behalf of the New Jersey Arts Association, JoAnn received the Claire Sabatini Award for devoted services to local communities. This active and out-going lady also enjoyed a multitude of memorable times with family and beloved friends. JoAnn enjoyed many wonderful experiences during educational trips to Europe and time spent taking in the numerous scenic vistas of our beautiful country. She spent hours relaxing in her gardens, playing Bocce, Mahjongg and Canasta with active friends. JoAnn, Noanie to many of her relatives, is predeceased by her parents, Anna and Joseph Jerome, brother Edward Jerome, son Daniel Magee, first husband Frank Magee, mother-in-law, Anna Elco, and nephew Joseph Jerome. JoAnn is survived by her husband of 48 years Peter C. Elco, daughter Lori (Kyle) Rebstock, son Blaine Elco, grandchildren, Shane, Ethan and Julie Rebstock, sister-in-law Maryann Jerome and nephew Nicholas Jerome, brother-in-law, Paul Elco, sisters-in-law, Anne Havens and Kathy Boice, and a host of relatives from the treasured Magee family and her always thoughtful Andrews family from South Philly. JoAnn will also be missed by her many nieces and nephews. She treasured friendships and always held tight to those unforgettable and extraordinary relationships. The Elco Family would like to thank The Visiting Angels and Holy Redeemer Hospice for their dedicated care given to JoAnn. Visitation will be 9AM to 10:45AM on Friday, August 12, 2022 at St. Elizabeth Ann Seton Church, 591 New Jersey Ave., Absecon. A funeral mass will be offered at 11AM in the church. The burial services will be private and at the convenience of the family. Please feel free to wear your bright colors in celebration of JoAnn's life. In lieu of flowers, donations may be made to the Community Food Bank online at www.cfbnj.org (indicate EHT in the memo line) or at 6735 East Black Horse Pike, Egg Harbor Township, NJ, 08234. For online condolences, please visit www.parselsfh.com.
Services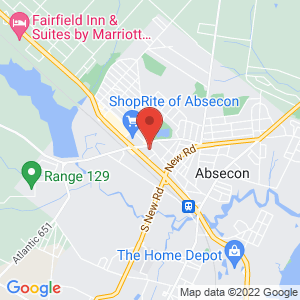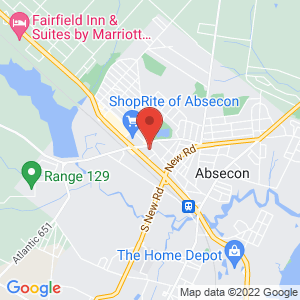 by Obituary Assistant
Photos & Video
Add New Photos & Video
Condolences

Memorialize Your Family
With Our Online Obituary
Parsels Funeral Home offers an online obituary to memorialize and honor your loved ones. Our obituary services not only tell the public of your loved ones' passing, but they also help us remember all we enjoyed while they were alive. Located in Absecon, NJ, and serving citizens in Atlantic County, let us pay tribute to your loved ones' memory with a piece in our online obituary.
Learn More About Our Celebration of Life Services
Parsels Funeral Home is here for you in your time of need.
Explore Our Grief & Guidance Offerings
Sign Up for Our Support Newsletter
Learn About Our Veteran Memorial Services
Share your sympathy for loved ones by ordering flowers with us. Parsels Funeral Home works alongside top florists in Atlantic County to ensure that the deceased receive beautiful flowers. Please click on the appropriate deceased from the obituary listings above to order flowers for your loved one.
Explore Cremation Services
We Offer the Book of Memories™
Parsels Funeral Home offers what we consider to be the finest example of online memorials, the Book of Memories™. Created by an award-winning team of web developers and designers while being led by a funeral professional with over 25 years of experience, this online memorial is intended to provide your family with a permanent place to pay tribute to your loved one.
Far more than a traditional obituary—which is usually published only once and has no interactivity at all—the Book of Memories™ Memorial Website is a fully interactive archive of treasured photographs and stories remembered from their time spent with friends, family, neighbors, and co-workers.
You'll be able to invite others to visit the online memorial, where they can upload images, share stories, write heart-felt messages of condolence, send a floral tribute to the funeral, or make a charitable donation in memory of your loved one. And the built-in social media integration means they can then "spread the word" about their addition to your loved one's Book of Memories™ using Facebook and Twitter.
We offer the families we serve a Book of Memories™ memorial website with the intention that it gives you a measure of solace and comfort during the coming months. To arrange for a Book of Memories® memorial website for your loved one, contact us today.