Margaret Lisa Capone
03/21/1963 - 08/01/2023
Obituary For Margaret Lisa Capone
Margaret "Peggy" Lisa Capone nee Kelly, 60, of Mays Landing, New Jersey, passed away on August 1, 2023, at her home and surrounded by family after an extended illness. Peggy was born in Buffalo, New York and spent her youth in Bowie and Pasadena Maryland where she grew up with her parents and eight siblings.
Peggy was a graduate of the University of Maryland and attended Queens College Law School. She was a business owner and volunteer in several organizations including the Hamilton Township PTA, the GEHRHSD Board of Education, and the Atlantic County Democratic Committee.
Peggy is predeceased by her parents Frank and Connie Kelly, in-laws Carmen and Laurel Capone and her infant grand-daughter Ember Lane Capone. She is survived by her loving husband Christopher and her children Mary Kay (Shawn) Grout, Matthew (Rebekah) Capone, Connie (Michael) Capone, Catherine "Cece" Capone, and granddaughter Laureli Grout and nephew Dan (Tania) Capone. Additionally, she is survived by eight brothers and sisters: Maureen (Bob) Spiers, William (Patti) Kelly, Sue (Byron) Heller, Karen (Mark) Baker, Patrick (Janice) Kelly, Teresa (Bob) East, Seana (Nelson) Coffin, Michael (Julie) Kelly and many nieces and nephews.
Peggy was well known as a fierce defender of every living creature, some of which were occasionally checked into our makeshift home rehab. She was also a passionate advocate for human and women's rights, social equity, environmental causes, and voter registration. Peggy will be remembered by many for her impactful volunteer efforts in elections both small and large, having probably canvased more Atlantic County homes, door to door, than any person who has ever run for office. For anyone who ever argued with Peggy, she forgives you for being wrong.
The family wishes to thank the entire staff of AtlantiCare Cancer Center, Hospice, Bozeman Deaconess Hospital and staff, Pastor Heather Sugden, neighbors and friends for their unwavering support.
A gathering will be held at 1PM to 2:30PM on Saturday, August 12, 2023 at Parsels Funeral Home, 324 New Jersey Ave., Absecon. A service will follow at 2:30PM. For online condolences, please visit www.parselsfh.com.
Services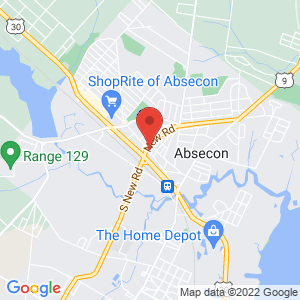 by Obituary Assistant
Photos & Video
Add New Photos & Video
Condolences

Memorialize Your Family
With Our Online Obituary
Parsels Funeral Home offers an online obituary to memorialize and honor your loved ones. Our obituary services not only tell the public of your loved ones' passing, but they also help us remember all we enjoyed while they were alive. Located in Absecon, NJ, and serving citizens in Atlantic County, let us pay tribute to your loved ones' memory with a piece in our online obituary.
Learn More About Our Celebration of Life Services
Parsels Funeral Home is here for you in your time of need.
Explore Our Grief & Guidance Offerings
Sign Up for Our Support Newsletter
Learn About Our Veteran Memorial Services
Share your sympathy for loved ones by ordering flowers with us. Parsels Funeral Home works alongside top florists in Atlantic County to ensure that the deceased receive beautiful flowers. Please click on the appropriate deceased from the obituary listings above to order flowers for your loved one.
Explore Cremation Services
We Offer the Book of Memories™
Parsels Funeral Home offers what we consider to be the finest example of online memorials, the Book of Memories™. Created by an award-winning team of web developers and designers while being led by a funeral professional with over 25 years of experience, this online memorial is intended to provide your family with a permanent place to pay tribute to your loved one.
Far more than a traditional obituary—which is usually published only once and has no interactivity at all—the Book of Memories™ Memorial Website is a fully interactive archive of treasured photographs and stories remembered from their time spent with friends, family, neighbors, and co-workers.
You'll be able to invite others to visit the online memorial, where they can upload images, share stories, write heart-felt messages of condolence, send a floral tribute to the funeral, or make a charitable donation in memory of your loved one. And the built-in social media integration means they can then "spread the word" about their addition to your loved one's Book of Memories™ using Facebook and Twitter.
We offer the families we serve a Book of Memories™ memorial website with the intention that it gives you a measure of solace and comfort during the coming months. To arrange for a Book of Memories® memorial website for your loved one, contact us today.