Eva E. Shultz
11/15/1939 - 08/19/2023
Obituary For Eva E. Shultz
Shultz, Eva E. 83, of Absecon, passed away peacefully on August 19th, 2023, surrounded by the love of her family. A lifelong resident of Absecon, NJ, Eva was well-loved in her small town. She was employed by Verizon as a telephone operator and retired in 1993. After retirement, she spent her days caring for her two grandchildren, TJ and Taylor. In her free time, she loved to travel with friends and family, visiting places such as Hawaii, California, Alaska, and the Panama Canal to name a few. When Eva wasn't traveling or spending time with family, you could find her enjoying walks around Heritage Park and the Absecon neighborhood.
Eva was a kind spirit who loved caring for others. She stayed busy volunteering with organizations such as The Pioneers, Absecon Jayceettes, Miss Absecon Pageant, The Absecon Historical Society, Comfort Ministries, and St. Elizabeth Ann Seton Annual Christmas Bazaar. Eva enjoyed her many friends, old and new, and her Tuesday nights at the Black Cat. Eva treasured her family and found joy in being a grandmother and great-grandmother. Her two girls and grandchildren were proud to call her Mom and Mommom. Her family would like to send a special Thank You to her compassionate caregivers at Spring Home and Grace Health Services during her battle with Alzheimer's.
Eva is reunited in Heaven with her husband, Robert Shultz; parents, Pete and Winifred Mitchell; sisters, Ann Chapman, Nancy Scheuerman, and Pat Mitchell. She is survived by daughters, Terri Warriner (Troy), Patty Warriner (Happy); grandchildren, TJ Warriner, Taylor Wade (Mike), Danielle Cruz (Chino), Jason Warriner (Nicole), and Wesley Warriner; great-grandchild Logan Andrew Wade, and many nieces and nephews.
Visitation will be 3:45PM to 4:45PM on Thursday, August 24, 2023 at St. Elizabeth Ann Seton Church, 591 New Jersey Ave., Absecon. A funeral mass will follow at 5PM. In lieu of flowers, please consider donations to Absecon Historical Society, Inc., PO Box 1422 Absecon NJ 08201. Online condolences may be placed at www.parselsfh.com.
Services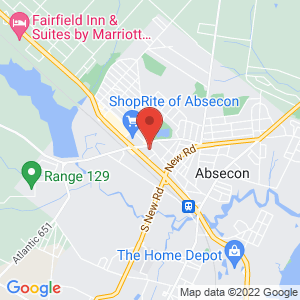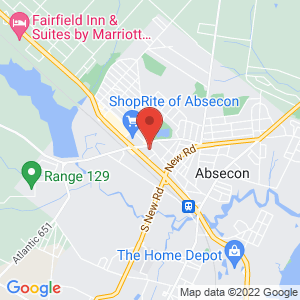 by Obituary Assistant
Photos & Video
Add New Photos & Video
Condolences

Memorialize Your Family
With Our Online Obituary
Parsels Funeral Home offers an online obituary to memorialize and honor your loved ones. Our obituary services not only tell the public of your loved ones' passing, but they also help us remember all we enjoyed while they were alive. Located in Absecon, NJ, and serving citizens in Atlantic County, let us pay tribute to your loved ones' memory with a piece in our online obituary.
Learn More About Our Celebration of Life Services
Parsels Funeral Home is here for you in your time of need.
Explore Our Grief & Guidance Offerings
Sign Up for Our Support Newsletter
Learn About Our Veteran Memorial Services
Share your sympathy for loved ones by ordering flowers with us. Parsels Funeral Home works alongside top florists in Atlantic County to ensure that the deceased receive beautiful flowers. Please click on the appropriate deceased from the obituary listings above to order flowers for your loved one.
Explore Cremation Services
We Offer the Book of Memories™
Parsels Funeral Home offers what we consider to be the finest example of online memorials, the Book of Memories™. Created by an award-winning team of web developers and designers while being led by a funeral professional with over 25 years of experience, this online memorial is intended to provide your family with a permanent place to pay tribute to your loved one.
Far more than a traditional obituary—which is usually published only once and has no interactivity at all—the Book of Memories™ Memorial Website is a fully interactive archive of treasured photographs and stories remembered from their time spent with friends, family, neighbors, and co-workers.
You'll be able to invite others to visit the online memorial, where they can upload images, share stories, write heart-felt messages of condolence, send a floral tribute to the funeral, or make a charitable donation in memory of your loved one. And the built-in social media integration means they can then "spread the word" about their addition to your loved one's Book of Memories™ using Facebook and Twitter.
We offer the families we serve a Book of Memories™ memorial website with the intention that it gives you a measure of solace and comfort during the coming months. To arrange for a Book of Memories® memorial website for your loved one, contact us today.